How we can help you
We at Documentaal are ready to tackle digital chaos
Be convinced by the power of Documentaal

Experience immediately how the creation and management of documents in your organization can be faster and more efficient, saving you time and energy for what really matters.
Already more than 200 clients and relaxed 12,000 users

Documentaal already ensures digital order daily in more than 200 organizations (inter)national
Time and cost savings

With a low monthly fee per user, you are already creating overview in your organization and realizing huge time and cost savings.

Our relaxed users
They have gone before you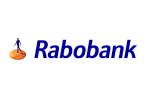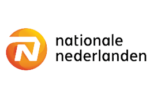 "The intelligent software and expert staff at Documentaal have ensured that all employees within each company experience greater oversight and order."
Meet our team
Our professionals enjoy creating order out of digital chaos
A breath of fresh air with updated colors and lines! In the upcoming months...
If you have any questions

Contact us directly at +31 26 445 10 36
or send a message via our contact page.
We are happy to help you!
Follow us on Social Media

Stay updated through our social media channels