Professional Services
Order in digital document chaos
SharePoint, AI and Python expertise

SharePoint Services: Improve your business collaboration and gain better insight into your document flows.



No more frustrations finding the right document or discovering that you are working with an outdated version. Sounds great, right? Whether you need custom development or are looking for an immediately usable document management solution, we have the knowledge and expertise to guide you in making the most of SharePoint. With our SharePoint solutions, you and your employees can work smarter and stay better organized. Increase efficiency, save time and minimize frustrations within your company with our SharePoint document management service from Documentaal. 
AI and Python services 


Our team has specialized knowledge and expertise in creating customized AI and Python solutions for your business. Imagine this: your help desk staff will no longer waste valuable time on customer questions whose answers were easily found on your help pages. Instead, they can fully focus on the questions that really matter. With our solutions, we provide more efficient and effective support, allowing your company to better serve its customers. 

Document data

You probably already take advantage of the many options for storing metadata in your document. But did you know that much more is possible with it within document management? Imagine this:

- Receive an alert when the end date of a contract is approaching.

- Be alerted that a document may be outdated, for example because it contains regulations that change annually.

- Receive an e-mail during a proposal process when a customer has not heard back for a while.

- Receive email notifications at various stages of approval of a new document template.

These are just a few examples of what is possible within document management. Discover how you can work even more efficiently and save valuable time and avoid frustration with our advanced document management solutions. 
Document Reporting Tool

As a manager of document management, it is important to have a clear picture of document usage within your organization. This includes questions such as:
Which templates or documents are most commonly used?
Which team members have worked on which documents?
Are certain text fragments often inserted?
Is there a need for additional training to make the best use of the program?
At Documentaal , we strive to bring structure to the digital document chaos and simplify document management. That's why we developed this Document Reporting Tool Telemetion, a reporting tool that gives you insight into collected user data.
Why Documentaal
At Documentaal , we believe in providing our clients with the best possible services and solutions. With our expertise in SharePoint, AI and Python, we can provide you with the insights and assistance for your document management that will help you be structured, organized and improve collaborations. Do these solutions sound like something your organization needs? Then simply contact us or request a demo below. Our consultants are always ready to help. 
Companies experiencing peace and order
They went before you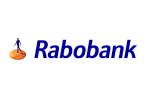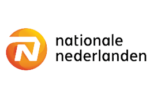 Request a free demo now
Want to see for yourself how Documentaal can create peace and order in your organization?
No problem! Request our free demo now.
The form was sent successfully!
There were some errors when submitting the form. Please check all form fields again.