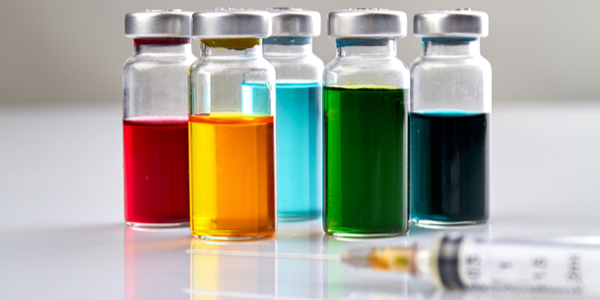 From headache file to streamlined process: also in pharmacy
Every pharmacist can have a say in the approval of a medicine. Starting with the streamlining of a bulky document on which a large number of people each work separately. That alone can cause severe headaches. But it can also be different. For example, we helped a drug developer out of the fire.
Confusion
Getting a drug approved by the U.S. Food and Drug Administration is not easy. Medicine maker Galapagos now knows all about it, we recently read in NRC. An authority such as the FDA or the Dutch MEB naturally looks at the content. And that content is what the experts focus on. One says something about the calibration of the measuring equipment, the other about the measurements themselves. But if the measurement specialist refers to a now displaced paragraph on calibration, the reader of the report remains confused. Checking and editing all that is an almost impossible task. Not to mention the house style. Exactly the problem our client, a biopharmaceutical company with a few hundred highly trained scientists, was struggling with.
Professional appearance
Such an approval process of course starts with a good and thorough document that fits like a glove. But when you are dealing with a complex document that involves a lot of people working on it at the same time and a whole procedure, it is not easy. If researcher A changes something on page 18, and researcher B changes something on page 99 at the same time, who arranges that the table of contents is correct again? If each expert provides his or her own Word document, who ensures that the house style is the same everywhere? And if someone wants to add an attachment at the last minute, who then rearranges the attachments and ensures that all cross-references are correct again? In short, who makes sure that this bulky document has the professional look and feel that suits your organisation?
Away with islands, long live the overview
Together with the client, we first analysed the document flow. Which documents are created, what are the variables, which texts - such as disclaimers - keep coming back and where should they be? In this way we arrive at a number of models that we automate as much as possible, so that it not only contains the correct house style, but also so that all the data is in exactly the right place. Now all employees within the organisation can work together on the document, and our software ensures that everything remains streamlined and that everyone has a total overview. The islands come together in one document with one structure, one style, one latest version, with always correct cross-references. And, of course, automatically saved in the right place. In this way, the experts can once again concentrate completely on the content of the document.
Curious?
Do you also have to deal with complex documents that several teams are working on? Do you need an optimised and automated process? Request a free demo of dStyle 365 today. We at Documentaal will be happy to help you.