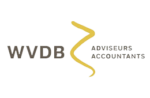 Create governing documents
Bylaws, procedures, policies and strategic plans; these documents are important to any company that sets high standards for their executives, directors, officers, and employees. But how do you ensure that your documents stay updated? And how do you know if your employees are reading the latest versions?
With XaitPorter, everyone in your organization can be given access to the latest version of your governing documents. Your documents can easily be accessed from any location.  XaitPorter gives you control, flexibility and efficiency in the creation process, and ensures that your organization is guided by sound, up-to-date governance documents.
XaitPorter helps Executives by:
Ensuring that you create high quality governance documentation to guide your organization by.

Maintaining the integrity of your compliance documentation, through an integrated approval process that gives you full control of what is released.

Decreasing the time spent revising and updating your documentation; saving you time and cutting costs.
Documentaal helps Project Managers by:
Streamlining and simplifying the process of creating, revising and updating your governance documents.

Ensuring that the latest version of your document is always available.

Giving you complete control of the entire document creation process.
Documentaal helps end users by:
Enabling you to make informed decisions in line with your company's values and framework.

Ensuring you can find the information you need, fast.

Providing access to the latest versions from anywhere.
Human Resources
'Het standaardiseren van onze contracten met dStyle 365 is eenvoudig. Omdat het zo sterk geïntegreerd is met Teams, OneDrive en SharePoint, maakt het mijn werk zoveel gemakkelijker. Het maken van documenten en deze delen met HR en externe partners werkt nu naadloos.'
Legal
'Als General Counsel gebruik ik dagelijks dStyle 365. We werken ons juridische kennissysteem voortdurend bij en alle projectmanagers maken onmiddellijk gebruik van deze teksten in hun documenten. Het bespaart tijd en we zijn flexibeler dan ooit tevoren.'
Documentaal is a complete all-in-one co-authoring software solution for teams to collaboratively create, manage and produce documents.
Streamline and optimize your document production.